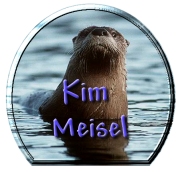 A 20-year native to the Ottawa Valley, I have canoed the eastern portion of Algonquin Park. The Barron River Canyon and Lake Traverse are my favorite places to venture. My home base on Golden Lake is also a heart home.

I lived for 8 years without hydro/power or modern amenities. While raising three children, this made me an expert at day to day survival. I lived off the land by hunting and fishing for my daily meals. Over the last 18 years I have been guiding people and exploring Algonquin Park and the surrounding area using the skills that I have learned over my adult lifetime.



I have also received many teachings from Elders of Traditional Bear Medicines, in which I received the name Nigig Makadewa Ekwe (Black Otter Woman). I have been making my own medicines for many years for my family and friends.

I am also a trained Ontario Search and Rescue volunteer. Our group is called the Flying Eagles of Pikwakanagan of the Algonquin First Nation.

I am the only woman guide that I am aware of in this part of Eastern Ontario. My main skills are that of self-sufficiency, a people person, an acoustic guitar player and an experienced fishing guide. I won a walleye fishing derby in Madawaska and was the only woman entered!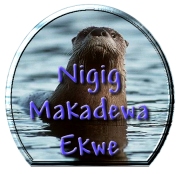 I spend most of my spare time out on the land walking or camping and I like to go fishing every chance I get. I enjoy sitting in my boat fishing and watching the sun go down and I would like to share this experience with you.

In the process of living on this land we call Mother Earth, I have come to know myself, who I am, what I am, and what I believe.